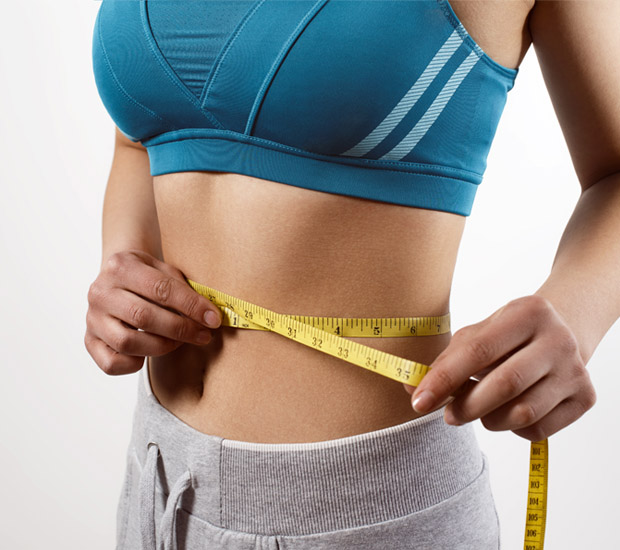 Weight Loss
Houston, TX
Eldridge Family Clinic and our experts have helped hundreds of Houstonians reach healthy weights* and develop personalized strategies through our effective programs. We emphasize changes in lifestyle that are maintainable during the weight loss process. Through our comprehensive weight loss programs that are customized to you, our experts can help you reach the weight goals for your age, gender, and height
We promote healthy diets combined with appetite suppressants (see below), FDA approved prescription weight loss medications, non-prescription weight loss supplements and counseling from our medical staff who are highly experienced in the treatment of obesity.
APPETITE SUPPRESSANTS
GENERAL DESCRIPTION
Appetite suppressants are a key part of our weight loss programs. Drugs that reduce appetite can be used to clinically treat obesity and promote weight loss in the short run. Before starting a program or prescribing any suppressant program, Eldridge Family clinic will conduct a physical exam and other routine checkups.
Appetite Suppressant drugs can be effective in reducing hunger and thoughts about food and in making you satisfied with smaller portion sizes in your meals. They can also increase the chances of fast weight loss thanks to a desire to stick to the prescribed diet.
SEMAGLUTIDE
How does semaglutide work?
Semaglutide is a non-stimulant suppressant that acts like a hunger-regulating hormone called glucagon-like peptide-1 (GLP-1). It delays stomach/gastric emptying which makes you feel full longer. It also reduces blood glucose levels by stimulating the pancreas to produce more insulin. It has been clinically proven to significantly reduce appetite, leading to overall weight loss and health improvements.
Do I qualify for Semaglutide?
Only after a visit with one of our providers can we tell you if you actually qualify for Semaglutide, but there are minimal weight requirements.
An initial BMI of 30 or greater.
An initial BMI of 27 to 29.9 with at least one additional weight-related health issue such as high blood pressure, high cholesterol or triglycerides, diabetes, or pre diabetes
Who should not take Semaglutide?
Like most medications, there can be some side effects, although minimal. Common side effects include:
Belching
Nausea/vomiting
Diarrhea
Stomach pain
Constipation
Semaglutide should be used in combination of diet and exercise.
PHENTERMINE
Sometimes you've tried every diet out there but you just can't seem to lose the weight. Perhaps you feel hungry all the time and nothing is working to make you feel full. In many people, suppressing the appetite is an effective form of weight loss for one simple reason: you don't feel hungry, so you don't eat as much.
Oral phentermine hydrochloride, approved for short-term use in the treatment of weight loss, is a commonly prescribed appetite suppressant that can lead to faster weight loss when used alongside a healthy diet, exercise and behavior therapy. It can help reduce hunger pangs as you incorporate changes from your new lifestyle. Phentermine works by stimulating the hypothalamus gland and signaling neurotransmitters to reduce appetite on a short-term basis.
Losing weight and keeping it off means you can reduce the many health risks that are associated with being overweight or obese, such as:
Heart disease
Diabetes
High blood pressure
Stroke
High cholesterol
Colon, breast, endometrial, and gallbladder cancers
Sleep apnea
Gallstones
Infertility in women
Losing weight can not only give you a longer life span, it can also make you feel good about yourself, boosts your mood, gives you more energy, alleviates daily pain and vastly improves your quality of life.
That being said, prescribed medications like oral phentermine hydrochloride are not to be taken lightly; they can have serious side effects when abused. That is why you should take this medication only under the supervision of a doctor. We have the solution.
LIPO B INJECTIONS
When certain organs or systems within our bodies are not functioning to their full potential, certain side effects can be experienced, such as a lower metabolism, higher fat storage in specific areas, lower energy, and more. While it can feel like you're just in a funk you can't get rid of, these issues can often be helped simply by introducing the right vitamins and amino acid compounds to help support the body. In order to provide our patients with this support, we now offer Lipo-B (MIC) Injections.
The Lipo-B (MIC) Injection is a specific mixture of compounds closely related to B-vitamins that may help to reduce excess fat in certain areas of the body, as well as increase metabolic activity and energy.
GETTING THE LIPO-B (MIC) INJECTION
At Eldridge Family Clinic, helping you feel your best is our top priority. If you're interested in trying the injection and giving your body the extra boost, it needs, visit our location on Eldridge at the address below.
CALL IF YOU HAVE ANY QUESTIONS OR CONCERNS AT 281- 946-1351.
* Individual results may vary
Recent Posts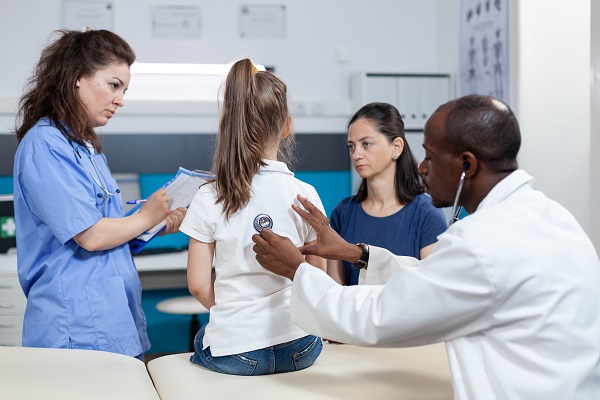 Learning more about what your child's health check up includes is a good idea. These appointments are an essential part of your child's overall health, as they allow you to know just how healthy your child is and whether or not they are in need of any medical services.The more prepared you and your child…