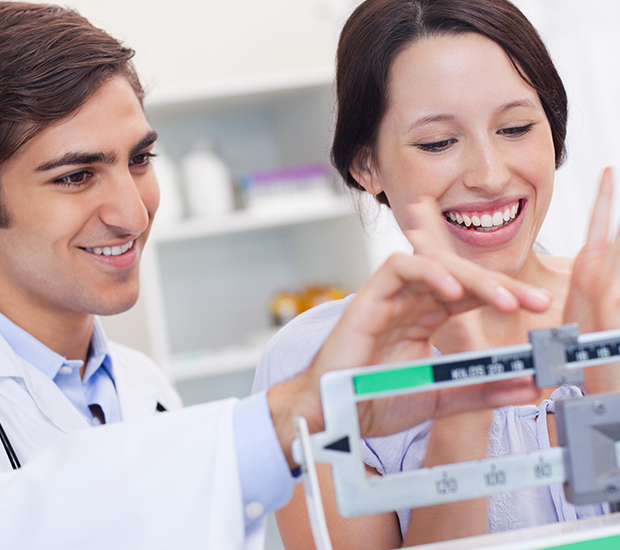 Medical Weight Loss
Houston, TX
Medical weight loss programs have grown in popularity as more and more people are hoping to lose weight. Thankfully, as modern medicine continues to evolve, there are now a variety of options for weight loss treatment. One of those options happens to be the HCG diet. The HCG diet is short for human chorionic gonadotropin and involves using a hormone treatment to help boost metabolism and limit the appetite to promote weight loss.
The HCG diet is offered at Eldridge Family Clinic in Houston and the surrounding areas. With all of the weight loss options that exist, it can be hard to know which is best for you. We are here to help. With our medical weight loss program, our team takes the time to customize and oversee the patient's weight loss plan.
Call or visit us to learn how the HCG diet can help enhance your weight loss plan today.

Compassionate Care
Fast and Efficient
Simply Great Service
Benefits of the HCG Diet
While there are a lot of weight loss options on the market, store-bought options and at-home remedies are not the most effective options for treatment. However, many of these options are not nearly as effective or as safe as medically-assisted weight loss. By seeking the HCG diet with our medical team, patients will gain benefits such as:
The HCG hormone is fairly easy to administer
Our medical professionals help build the treatment plan
Access to a customizable treatment plan
Guidance and support throughout the treatment
Having a plan to follow the weight loss
With medical weight loss, we can help guide the patient through the process and construct a plan to help them maintain the new weight after reaching their goal. We will examine the patient and learn their specific eating habits and help build a diet to work with those.
Understanding the HCG Diet
Standing for human chorionic gonadotropin, the HCG diet is a unique weight loss program that can help promote weight loss. However, it requires restrictions to one's diet and exercise plans as well. HCG is a hormone that is present at high levels during pregnancy that can also help with weight loss plans in patients.
The HCG diet consists of two major components. The first being a super low-calorie diet of about 500 calories per day. The second part is where the HCG comes into play, it is administered via injections into a person's body. As modern medicine continues to evolve, the HCG is now also available in pellets, oral supplements and even sprays.
A Hormone-based Treatment
HCG is a hormone that is often found in the body, mostly when women are pregnant. Thus, the body is not necessarily taking anything that is extremely foreign or chemically based. With this in mind, it can be easier for the body to adapt to using this weight loss treatment as opposed to other options. However, we will need to conduct an examination in order to determine if this is the right treatment for the patient.
HCG is a medical weight loss program conducted by medical professionals. Patients should never take any products claiming to have HCG in them without first consulting the proper medical professional. As an urgent care and primary health care clinic, we can help ensure this treatment is the most effective option for the patient.
Continuing a Healthy Lifestyle After Treatment
It has been said that the HCG diet takes a medical weight loss approach by boosting one's metabolism which causes a loss of weight, all without feeling too hungry. Also, since the diet is low-calorie based, a person's body will react to that naturally and shed pounds each day. The HCG then reverses a person's hunger since it is technically a hormone.
After the patient adapts to an at-home medical weight loss program such as the HCG Diet, it will be important to maintain a healthy diet and lifestyle. We will administer the correct dosage as well as important information to safely adapt day to day.
We strongly recommend maintaining regular check-up appointments with us. These will allow us to help monitor the patient's weight loss, dieting and overall health as they adapt to dieting at home. We can give the patient any suggestions, tips or necessary follow-up care so that the HCG Diet is being maintained.
HCG
Appetite Suppressants
Semaglutide
Phentermine
Lipo B shots
Weight Loss Counseling
We offer appointments for weight loss counseling and elder family clinic offers a medically prescribed nutritional weight loss guide to help you achieve your weight loss goals, contact us today to find out more.
Call or Visit Us Today
We are here to help you along the way. Medical weight loss is a great thing to consider if you are seeking healthy and safe options. If you have questions or concerns, then feel free to reach out to us today.
Our professionals can walk you through the dieting process or give you advice on your progress. Give us a call or stop by our office today.
Recent Posts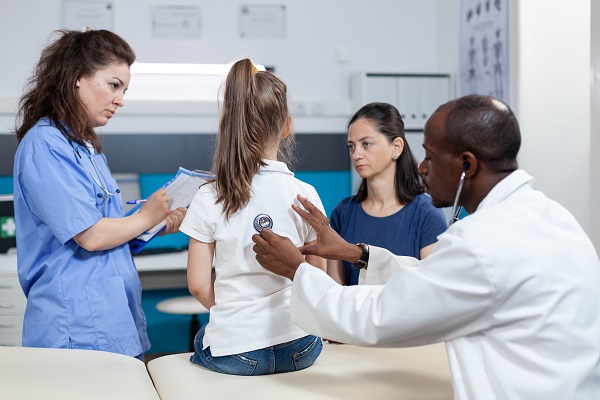 Learning more about what your child's health check up includes is a good idea. These appointments are an essential part of your child's overall health, as they allow you to know just how healthy your child is and whether or not they are in need of any medical services.The more prepared you and your child…