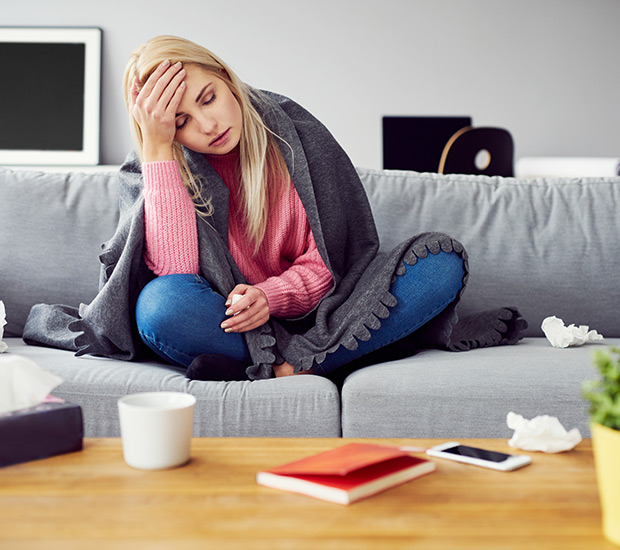 COVID Testing
Houston, TX
COVID-19 Testing now available at Eldridge Family Clinic
YOU MAY BE AT RISK FOR CONTRACTING COVID-19. ASK YOURSELF:
Have you recently been in an area known for community spread of COVID-19?
Do you believe you have been around someone exposed to COVID-19?
Have you been in contact with someone who later tested positive for COVID-19?
Are you experiencing fever, cough, headache, or shortness of breath?
Is your spouse, child, or family member a healthcare worker?
Are you a healthcare worker, first responder, nurse, doctor, or someone that interacts with patients every day?
If your answer is YES to any of these questions, it may be time to get tested for COVID-19.
COVID-19 TESTING AVAILABLE
Call the office at (281) 946-1351 for an appointment!
We have ALL types of testing: PCR Nasal Swab, Sputum Testing, Rapid Antigen AND Antibody Testing!
No scheduling Necessary
We offer both affordable Self-Pay and Insurance Options
Antigen Test
Results in 20-30 minutes
Antigen Tests check for specific proteins related to SARS-CoV2, the novel coronavirus that can cause COVID-19.
Antibody Test
Results in 15-20 minutes
Antibody tests check your blood by looking for antibodies, which can show if you have been exposed to SARS-CoV2 virus in the past or have had a pst infection with COVID-19.
Antibodies are proteins that help fight off infections and usually provide protection against getting that disease again (immunity). Antibodies are disease specific. These can also determine if you are in the process of developing immunity.
Antibody formation can take from 3 days up to 3 weeks, so the timing is very crucial when checking for Antibodies.
The Antibody test should NOT be used to diagnose the presence of the virus.
Molecular (PCR) Test
Results

SAME DAY

(within 24 hours)
PCR tests are performed with a nasal or oral swab. The test detects viral genetic material (RNA). It is considered very accurate (97%) and confirms the presence of the virus in the body.
**For more questions and answers, please see our FAQ below, or call at (281) 946-1351**
FAQ and Staying Safe
Can I Get Tested?
Testing is open to anyone. You do not need to have symptoms of COVID-19 in order to be tested. Certain population can be at a relatively high risk to develop infection.
Drive-thru Testing?
As we are midst of this evolving Covid19 Pandemic, there is overwhelming need for testing. Our drive-thru testing will reduce pressure on our urgent care while increasing efficiency and decreasing contact between possibly infected individuals.
Why Are You Testing People with No Symptoms?
Symptom may not develop for 5-14 days after exposure. About two thirds of patients may never develop significant symptoms but latest guidelines suggest that Asymptomatic carriers are biggest spreader for the disease. Those working with vulnerable populations or taking care of loved ones at high risk need to know that they aren't unknowingly spreading the virus to others.
As per latest CDC guidelines, we believe in the benefits of contact tracing and early testing and to isolate who are risk of spreading disease. As part of our mission to take care of the our community, we are providing COVID-19 testing to asymptomatic individuals who want to get tested.
Why Is Early Testing Critical?
Early testing for COVID-19 will allow earlier identification of those infected whether symptomatic or asymptomatic. Isolating these positive patients will help prevent further spread of the disease, and will also enable them to let any previous contacts know they have possibly been exposed. Early testing is also important to the larger public-health picture in that it allows experts to better characterize the prevalence, spread, and contagiousness of the disease in a wider sample of the population.
Why should I get tested at Eldridge Urgent Care?
We are your complete Covid19 care with dedicated professionals as part of our mission to provide safe, compassionate and comfortable medical care without a long wait in a crowded emergency room or government free sites. We cater the care for your individual needs based on your personal needs and to help identify and protect your loved who could be at risk. Widespread testing of populations to identify and isolate the people with infectivity has been shown to help "flatten the curve," and we are committed to work in the community and doing our part during this crisis.
How long will it take to Get Results?
Antibody Test results are normally received within 10 to 15 minutes. PCR (Nasal swab) can take 2-3 business days.
General Information
If you have specific questions regarding testing, feel free to reach out to us at (281) 946-1351.
IF YOU WOULD LIKE TO COME IN FOR TESTING, PLEASE ENTER YOUR INFORMATION HERE
Once you arrive at our facility, please give us a call at (281) 946-1351 and drive to the back of the building. Thank you!
Recent Posts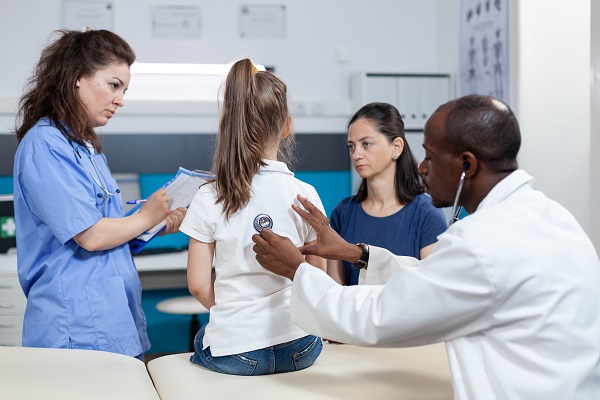 Learning more about what your child's health check up includes is a good idea. These appointments are an essential part of your child's overall health, as they allow you to know just how healthy your child is and whether or not they are in need of any medical services.The more prepared you and your child…