Welcome to

Eldridge Family Clinic
As a family practice, we understand the importance of receiving medical treatment as soon as possible. We also understand that it can be difficult to balance responsibilities and multiple schedules of family members to ensure everyone receives the care they need. Whether someone sustains an injury or has an illness, it never helps to have to wait a week or more for treatment. We can change that.
At Eldridge Family Clinic, we provide urgent care and accept walk-in appointments, providing the professional treatment the patients need when they need it. Our goal is to help patients receive prompt medical care for a variety of issues that can hinder their health and quality of life. There is no reason to continue suffering from a health issue while waiting for an appointment.
Visit us today to receive the professional urgent care you need.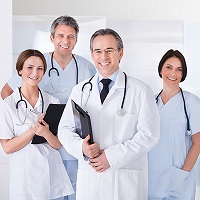 Our Team
From the moment patients walk in the door to any follow-up care, our team strives to provide professional medical treatment in a comfortable and welcoming environment. Along with that, our team will take the time to listen to the patient's concerns during the consultation. With the examination, we will diagnose the patient and recommend the next course of action. The type and length of treatment can vary per patient and the condition. Our team will strive to help see people as efficiently as possible during business hours. However, there is a chance that people may need to wait a few minutes upon walking into our urgent care.
About Us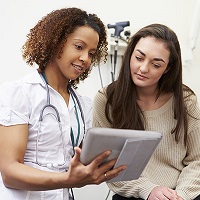 Our Services
We provide a variety of urgent care and walk-in services, along with anti-aging treatment and more. As a primary care physician, we can provide primary health care, minor illness treatment, emergency health care, immediate health care and minor injury treatment. In order to diagnose a patient and measure their health, we offer blood testing, genetic testing, health check-ups. While we can provide treatment efficiently, we will take the time to identify the source of the symptoms before developing treatment. We also offer gel knee injections, arthritis treatment, medical weight loss, HCG diet, bioidentical hormone therapy, adult immunizations and allergy shots.
View Our Services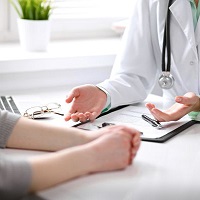 Patient Information
To begin the treatment process, we will need new patients to fill out a "New Patient Information Form" that covers the patient's current condition, medical history, allergies, insurance and any other pertinent information. After the first visit, we can keep this form on file, so the patient does not need to fill this out on visits in the future. By gathering this information and conducting an examination, we will be able to customize the patient's treatment plan. Our goal is to diagnose and treat the source of the pain and not just the symptoms. Visit us to begin the treatment process toward finding the treatment you need.
Information